Subscribe in a reader
Towns & Cities
Between 2 Rivers
Categories
From the Charles River in Cambridge to the Sudbury River in Wayland, covering all the towns West of Boston, between these 2 rivers, I am here to help you with your real estate needs. As a Massachusetts resident for the last 30 years, I have lived and owned real estate in 6 of these towns. As a Realtor for the last 26 years, I have helped clients buy, sell, and buy again as changes in work, family and finances have resulted in changes in their housing needs. More space, less space, investment property, single floor living, a bigger yard, moving within the city and out of the city, all are common needs as we live our lives. As you grow and your needs change, I am there for you. I understand, I listen and I love helping people find the place, the space and the home that works for them, right now.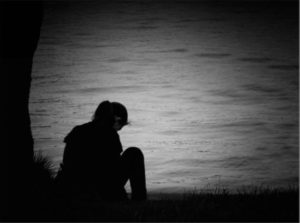 I unlocked the door and went in the house.   It was completely empty. I knew it would be, but still, for some reason, I felt a little caught off guard and surprised. I felt pangs of sadness. The empty house was confirmation that this phase of our relationship was over.   It had been so intense for weeks. We spoke nearly every day on the phone. We collaborated on ideas.   We laughed, you worried, we wondered what the future would bring our way.  ...Continue Reading...
Everyone knows that the real estate market is hot right now. When you find a house and decide to make an offer, you are likely going to be competing. When you are competing it is easy to think that the only criteria that will matter to a seller, and win you the house, are price and terms.  That is generally true, but what usually matters most is the seller and sellers agent's perception of the "entire offer package" and more specifically:...Continue Reading...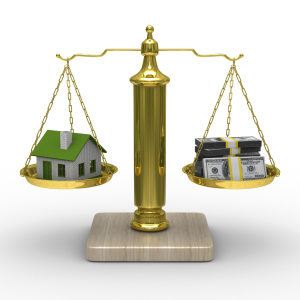 BOM is a property status update in the MLS (Multiple Listing service) for Back on Market. This means that for whatever reason, after an accepted offer, the transaction fell apart. Deals can fall apart for a multitude of reasons. The most common reasons are due to a home inspection concern or upon the buyers dissatisfaction with the review of condominium documents (if a condo). Inability for the buyer to get financing or the property appraisal coming out low are other possible reasons. Sometimes...Continue Reading...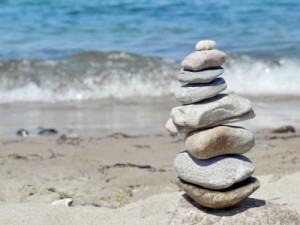 Happy New Year! As I contemplate the past year in the real estate market a number of things are worthy of sharing with you and may be of interest. 2013 was a long and challenging one in many ways. If you bought or sold a house, you definitely know what I mean! 2013 was this best market for Sellers I have ever seen. 2013 was the toughest market for Buyers I have ever seen. 2013 marked my 20th year in real estate...so I have seen a lot of market shifts and...Continue Reading...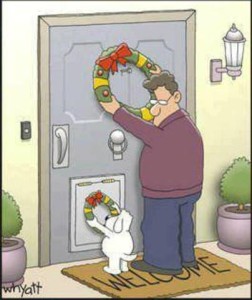 Enjoy the season! Laugh often! The moments that don't cost anything can be the richest. Continue Reading...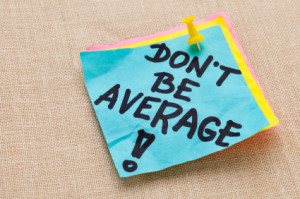 Selling an occupied house is much better than selling an empty one. But selling an overstuffed house can be more difficult (and bring you less money) than selling even an empty one! That is why so much talk is made of the need to "declutter" (dump, donate or pack!) before putting your home on the market.  But after the decluttering there seem to be a number of things I find myself repeatedly recommending to my seller clients.   Most of them are inexpensive and easy do-it-yourself...Continue Reading...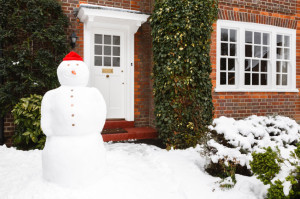 Yes, the best time to sell a home has traditionally been in the Spring. Buyers are typically more focused, winter is on its way out, and everything looks better with plants starting to bloom. But this year is different.  Not only is waiting until spring unnecessary, it could actually be costly. The recent inventory shortage has resulted in over asking selling prices and shorter days on market to sell. Multiple buyers for each home listed has meant buyers have had to compete and...Continue Reading...
I love my job. I don't take for granted how my office, my co-workers and my broker owner, play a big part in that satisfaction.  Like most everyone, I have worked in bad environments: where you feel like no one has your back (and in fact you are always looking over your shoulder), where the boss needs his (or her) ego stroked constantly (or you're going nowhere!) and; where the whole aura of the office feels like no one wants to be there (God forbid they have to help...Continue Reading...
Sometimes, when calling on one of my listings, a buyer will ask, "why is the asking price so different from Zillows  Zestimate?" (Of course they generally only ask this when the Zestimate value is higher, not lower.  :)  ). I worry about any buyer who is significantly letting a Zestimate influence their shopping.  Zestimates are not an assurance of the actual value of a home because they do not factor many of the criteria that is most influential to buyers. As stated in a previous post written for Sellers who may lean...Continue Reading...
Today is Museum Day!  This means you can go to select museums Free of Charge. Just log on to smithsonianmag.com, choose a museum and then get the coupon.  My favorite is the Gropius House in Lincoln, Ma.  Hope to see you there! It's overcast and dreary...a perfect day for a museum. Continue Reading...
Lisa Johnson