Subscribe in a reader
Towns & Cities
Between 2 Rivers
Categories
Buyer Information Category
Everyone knows that the real estate market is hot right now. When you find a house and decide to make an offer, you are likely going to be competing. When you are competing it is easy to think that the only criteria that will matter to a seller, and win you the house, are price and terms.  That is generally true, but what usually matters most is the seller and sellers agent's perception of the "entire offer package" and more specifically:...Continue Reading...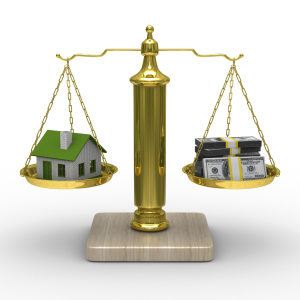 BOM is a property status update in the MLS (Multiple Listing service) for Back on Market. This means that for whatever reason, after an accepted offer, the transaction fell apart. Deals can fall apart for a multitude of reasons. The most common reasons are due to a home inspection concern or upon the buyers dissatisfaction with the review of condominium documents (if a condo). Inability for the buyer to get financing or the property appraisal coming out low are other possible reasons. Sometimes...Continue Reading...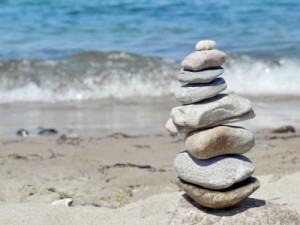 Happy New Year! As I contemplate the past year in the real estate market a number of things are worthy of sharing with you and may be of interest. 2013 was a long and challenging one in many ways. If you bought or sold a house, you definitely know what I mean! 2013 was this best market for Sellers I have ever seen. 2013 was the toughest market for Buyers I have ever seen. 2013 marked my 20th year in real estate...so I have seen a lot of market shifts and...Continue Reading...
I love my job. I don't take for granted how my office, my co-workers and my broker owner, play a big part in that satisfaction.  Like most everyone, I have worked in bad environments: where you feel like no one has your back (and in fact you are always looking over your shoulder), where the boss needs his (or her) ego stroked constantly (or you're going nowhere!) and; where the whole aura of the office feels like no one wants to be there (God forbid they have to help...Continue Reading...
Sometimes, when calling on one of my listings, a buyer will ask, "why is the asking price so different from Zillows  Zestimate?" (Of course they generally only ask this when the Zestimate value is higher, not lower.  :)  ). I worry about any buyer who is significantly letting a Zestimate influence their shopping.  Zestimates are not an assurance of the actual value of a home because they do not factor many of the criteria that is most influential to buyers. As stated in a previous post written for Sellers who may lean...Continue Reading...
Buyer's Agents always advise their clients do a "Final Walk Through" just before the closing. It is important to see the house, usually on the way to the closing, one last time. You do this for all the obvious reasons: to make sure no significant damage was done when the seller moved out to make sure all the inclusions/exclusions previously negotiated are there/were removed to make sure that any agreed upon repairs have been completed to make sure the house is left in the standard "broom clean condition".  (Through the years I...Continue Reading...
  I thought that opening up a credit card account was the smartest, quickest and most effective way to improve ones credit score.  Well according to my mortgage representative, here are three more options that you can do to re-establish credit even more quickly. CD Method:  Go to a small bank or Credit Union and open up a Certificate of Deposit for $1,000 and ask to take out a personal loan for $500. Let them know you are trying to rebuild your credit. These institutions...Continue Reading...
    Order Pancakes, Help Kids on February 28th!   It's that time again! International House of Pancake's annual National Pancake Day fundraiser takes place Tuesday, Feb. 28 to benefit Children's Miracle Network Hospitals and other local charities. RE/MAX Associates, friends, and clients can participate by visiting an IHOP location in their area and ordering a free short stack of buttermilk pancakes in exchange for a tax-deductible donation to CMN Hospitals.  Anyone want to go with me?  My treat (hee hee). Through the IHOP website, you also can request a reminder wake-up phone call from...Continue Reading...
Real estate activity & sales spiked up in November when it usually slows way down. Here is a picture of the Market Average for the year, for condos, in four of the towns Between 2 Rivers.  See what I mean?  Low inventory, low interest rates, and probably even the warmer weather, keep the market moving. If you have an observation about this trend or want information about your specific town, please feel free to comment or give me a call.Continue Reading...
Three days after commenting on how wonderful Fall in New England is, the Boston area looked like this!  A prime leaf peeping weekend lost!  And Holloween was actually cancelled or postponed in many of the towns Between 2 Rivers.   Happy Holloween????  Bah Humbug!Continue Reading...
Lisa Johnson