Subscribe in a reader
Towns & Cities
Between 2 Rivers
Categories
A Day In The Life Category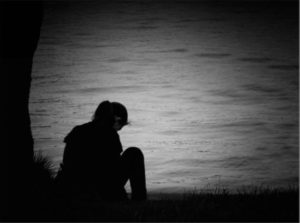 I unlocked the door and went in the house.   It was completely empty. I knew it would be, but still, for some reason, I felt a little caught off guard and surprised. I felt pangs of sadness. The empty house was confirmation that this phase of our relationship was over.   It had been so intense for weeks. We spoke nearly every day on the phone. We collaborated on ideas.   We laughed, you worried, we wondered what the future would bring our way.  ...Continue Reading...
I love my job. I don't take for granted how my office, my co-workers and my broker owner, play a big part in that satisfaction.  Like most everyone, I have worked in bad environments: where you feel like no one has your back (and in fact you are always looking over your shoulder), where the boss needs his (or her) ego stroked constantly (or you're going nowhere!) and; where the whole aura of the office feels like no one wants to be there (God forbid they have to help...Continue Reading...
As far as I am concerned, experiencing Fall in New England is one of the best things in life! The crisp, cool air, the leaves changing color, the store fronts overflowing with pumpkins and mums. Here are some sights and scenes from the wonderful things I enjoy every year living and working between 2 rivers. If you have any Fall favorite places or things you like to do, please share so I can try them too! Continue Reading...
I need to park at meters a lot in my line of work.  I try to keep a dish of quarters in my car but inevitably, whenever I need one, the dish is often empty.  When I find myself without change, I usually take my chances rather than running into a store to get change, figuring I will be back quickly and that I will beat the metermaid.  When I return to a $50 ticket I wish I had made a bigger effort... But finally there is hope for those of us without change!  The city...Continue Reading...
Lisa Johnson