Subscribe in a reader
Towns & Cities
Between 2 Rivers
Categories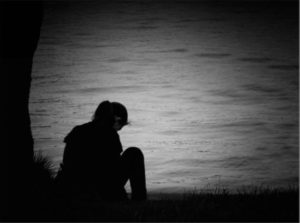 I unlocked the door and went in the house.   It was completely empty.
I knew it would be, but still, for some reason, I felt a little caught off guard and surprised.
I felt pangs of sadness.
The empty house was confirmation that this phase of our relationship was over.   It had been so intense for weeks. We spoke nearly every day on the phone. We collaborated on ideas.   We laughed, you worried, we wondered what the future would bring our way.   You shared your fears (I kept mine to myself).
Together we decorated the breakfast nook, found the perfect rug to warm up the entry hall and hung a colorful painting to cover the ugly, gray electric panel. You gave me your keys and trusted me with your most valuable possessions.   I was always there for you when you phoned, emailed or texted.  I responded right away when you needed me to calm your fears and reassure you that everything would turn out ok.  We endured many emotional highs and lows and these moments bonded us.
But now standing in your empty kitchen I felt the finality of it all.   Of course you had to go, we both knew you would. And I knew this most of all. I have been in this position so many times before.
I did my job,
I sold your house.
I am your realtor.
(but I will miss you).
My relationship with every one of you matters to me. After we get the job done, selling your home or buying a new one, this is often how I feel when we part.  (Just in case you wondered!).  Our time together can be intense. For this short period of time I feel like another family member. I let out your dogs, empty the litter box and leave the light on for you. Moving on is of course rewarding, but always felt.  Please buy and sell often! I look forward to your call.
Lisa Johnson